If you live in Pleasanton and are looking for Pleasanton preschool options, you will probably have heard of Learn And Play Montessori. We have several preschool options in the East Bay area, but unfortunately, we don't actually have one in Pleasanton itself.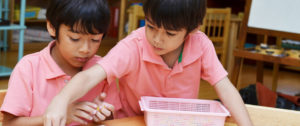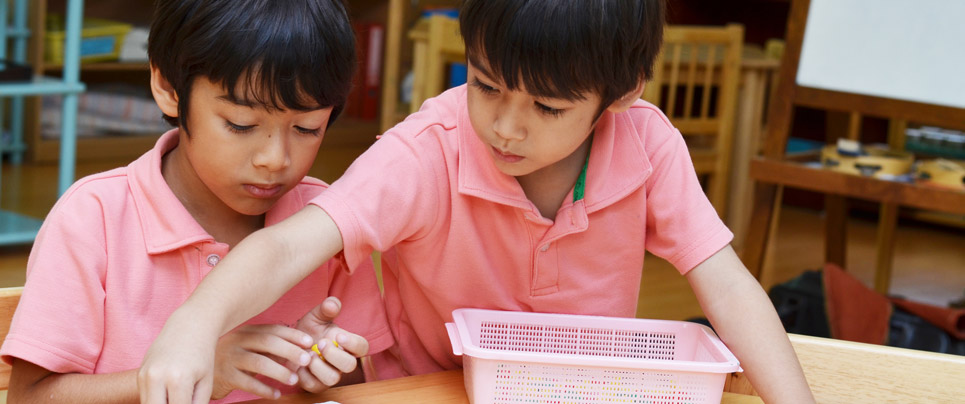 However, the good news is that we DO have a campus in Dublin which, according to Google, is all of 12 minutes' drive up the I-680, so it is really not a problem if you want Pleasanton preschool options. In fact, we are your Pleasanton preschool option if you are looking for a Montessori school.
Our Dublin campus has five large and light classrooms where we have had the windows extended because we believe in making the most use of natural light as possible. There is a lot of space for the children to move around in the classrooms and explore all of the Montessori materials that we offer. They are not all sitting in one row after another of desks but are free to take their time looking at all the materials available and find something which catches their eye.
Each child in the Montessori method is exploring and learning about something which has struck a chord, and about which they, therefore, want to learn more. Our children learn because they want to learn, rather than learning by rote because they are being told what they must learn.
No Rush
Furthermore, there is no rush. There is no deadline by which a child must have learned something, and the children are not in competition with each other, either. It is a fact that children learn at different rates: some are quick learners, while others are slower. That really doesn't matter because each child learns and explores at his own pace. The teacher keeps a watchful eye and when he is ready for more will introduce him to some more materials.
It gets better. Our classrooms have children of different age groups in each one, and this teaches the children how to care for other members of society. It is very often the case that if a younger child is having a problem with something, one of the older children will come to his or her rescue. Our aim is for every one of our children to grow up with a love for learning and a respect for his or her fellow beings so that they become well-rounded members of society.
So if you are considering your Pleasanton preschool options, your best bet is Learn And Play Montessori in Dublin. We welcome all parents to drop in for a school tour – and we do mean drop in – any time between 9.00 am and 5.00 pm Monday through Friday, so that you can see for yourselves how happy and well-adjusted our children are.