If you are looking for Blackhawk preschools there are only two, and neither of them is a Montessori preschool. However, at Learn And Play Montessori of Dublin we have two preschools that are only a short distance away, one of them being in Danville, and the other in Dublin. Both of these preschools open at 7.00 am, the Danville one closing at 6.00 pm while the Dublin one is open half an hour longer, so either is ideal for parents who have to commute.
More and more parents are seeking preschools that use the Montessori Method because they have seen how much the children love to learn in them, and they have seen how well other people's children develop using it. It is quite true that our children in Learn And Play Montessori learn quickly because they love to learn.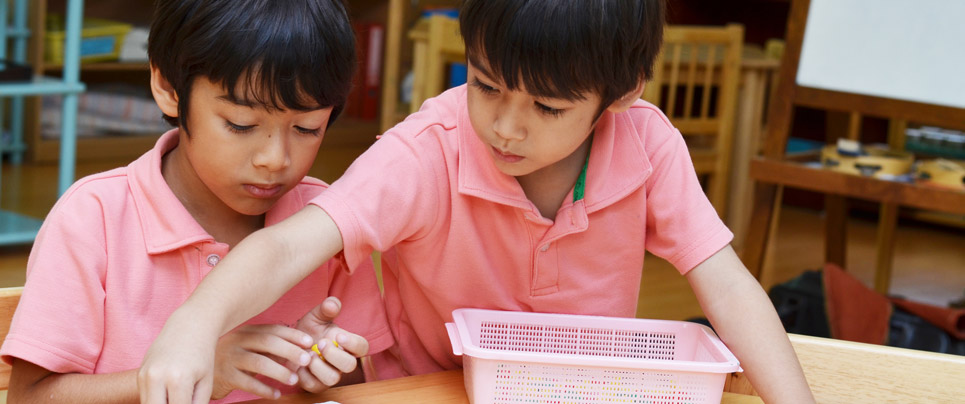 The reason that they love to learn is because they learn what they want to learn and what interests them. They are not in a class where they all have to sit quietly and listen to what the teacher is saying to them. There is a wide range of Montessori materials available in each classroom – mostly made using natural materials rather than plastic – and each child has freedom of choice about which ones he selects. Our children learn by doing rather than sitting listening, and the Montessori Method has them using all of their five senses.
An Assigned Teacher for the Montessori Method
Each child has an assigned teacher who will watch what he is doing and help when necessary. The teacher will also introduce the child to a further range of materials when she sees that the child is ready to progress further. Because each child is working on his or her own project there is no sense of competition because the children are doing different things. The child competes with himself.
Equally, with the Montessori Method for Blackhawk preschools, the child progresses at his own pace. There is no rush. Quick learners are encouraged further, while the slower learners are not made to feel that they have to keep up with the others.
Children who work in groups are of different ages. The normal age span is three years, and this enables younger children to learn from the older ones exactly as they would lean from an older brother or sister or in play groups. This multi-age grouping helps the children to develop a sense of community and supports social development. This also leads to no sense of competition because all children are not expected to have the same skills.
So if you are looking for Blackhawk preschools there are no Montessori schools there, but your nearest are Learn And Play Montessori in Danville and Dublin.